The Royal Family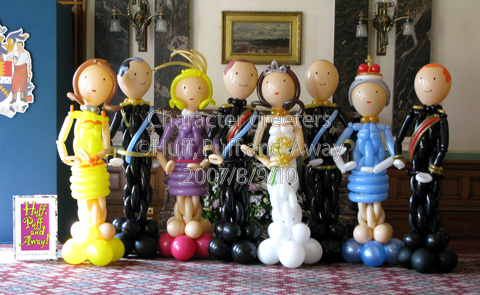 The Royal Wedding in balloons by Huff, Puff and Away!
Spurred on by the delights of the Legoland interpretation and by the knitted Royal Wedding, we have created our own version in balloons.
Our 'wedding' set was at the Birmingham Council House, a grand location for a wedding. Our thanks to the Civic Catering staff there for making this photoshoot possible.
Click on gallery photos to enlarge.